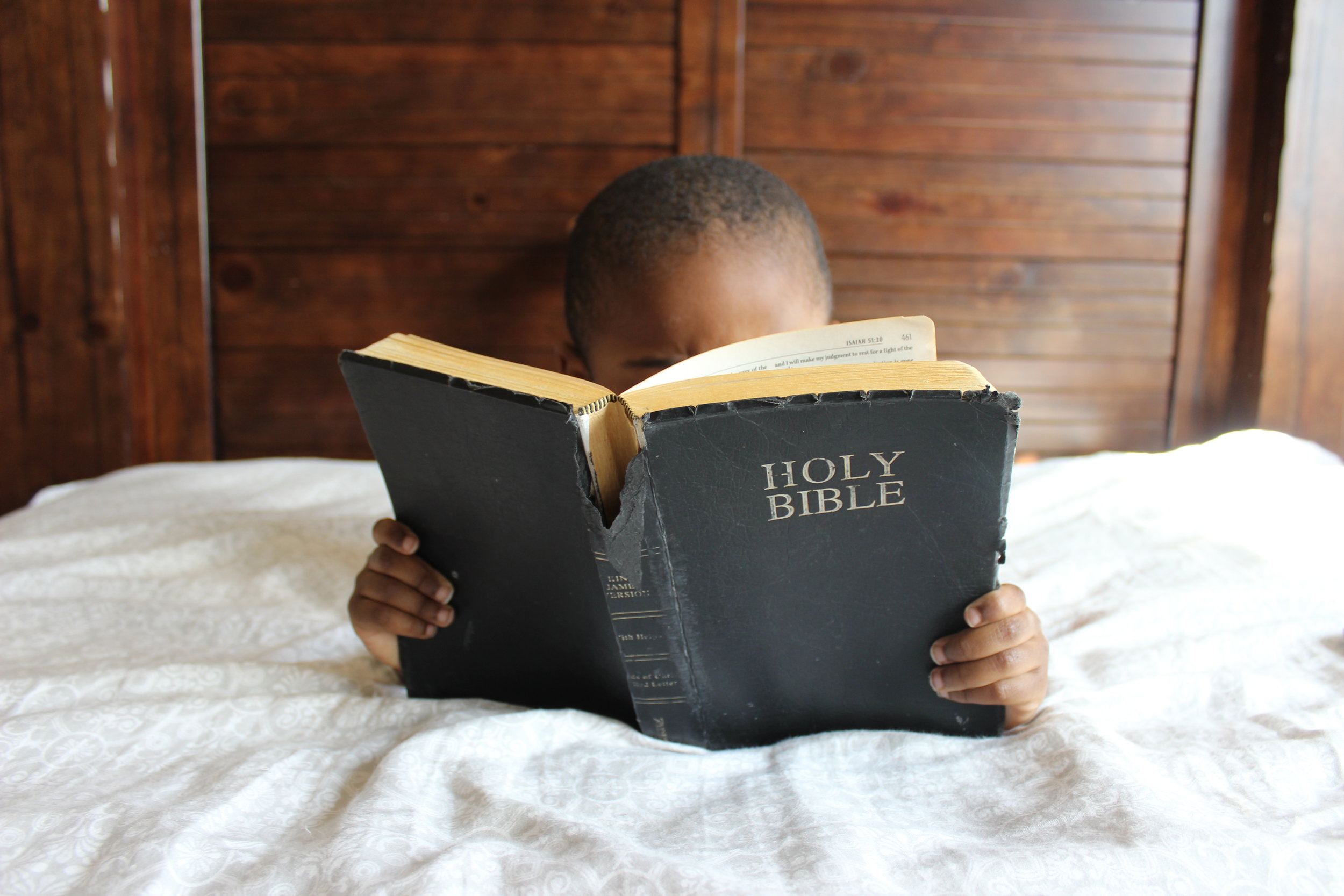 We are grounded in the Bible and our Wesleyan tradition.
While reading hundreds of books and writing enough himself to fill over thirty volumes, John Wesley did not hesitate to call himself "a man of one book." He frequently declared Methodism to be a movement raised up by God to promote "Scriptural Christianity" and to spread "scriptural holiness" across the land.
Love is our essential character.
But what is the essence of biblical revelation, the message of scriptural Christianity? Wesley summed it up in one word: love, defined by the two great commandments and the fruit of the Spirit, and exemplified in the life of Jesus. From the outset, Wesley viewed Christianity as "a religion of love." His favorite Bible book was the first letter of John, with its twin foci of loving God and others. He saw the Gospel as the message of love (e.g. John 3:16) incarnate in Jesus and manifested by the Church.
We believe God loves all people.
The overarching hermeneutic of the Bible is a hermeneutic of love. The radical and universal nature of this love is expressed in a verse many of us memorized soon after we became Christian, "God so loved the world that he gave his only Son, so that everyone who believes in him won't perish but will have eternal life" (John 3:16). All means all.
We believe Christ's love is inclusive.
Jesus said, "For everyone who asks receives, and everyone who searches finds, and for everyone who knocks the door will be opened." (Matthew 7:8)
We trust the work of the Holy Spirit.
Just as in Acts 10 where Peter realized the Holy Spirit was working in the Gentiles ahead of his understanding, we recognize and make room for the work of the Holy Spirit in all persons, including those who are LGBTQ+.
Love is at the heart of our mission.
The hermeneutic of love is seen as the message of Scripture as the Bible moves from creation, to covenant, to Christ, to church, and to the consummation of all things. The message is love, from start to finish. It is a message that takes us into the heart of God, whose nature is love (1 John 4:8). It is a message that becomes the commission from God to us: "love each other, because love is from God, and everyone who loves is born from God and knows God" (1 John 4:7).
We trust in the prevenient grace of God
at work in all people, as well as the forgiving and refining grace of God, shaping all who seek Him in the likeness of Christ.
We believe all people are of sacred worth.
Our mission to make disciples of Jesus Christ for the transformation of the world can only be done in Jesus' name as we, affirm the sacred worth of all people as God's beloved, and order our life together as one of full access by all people to all the ministries of the church, including marriage and ordination.
We are a people of joy.
We accept this commission with resolve and with joy. We commit ourselves to the declaration of Paul that "all are one in Christ Jesus" (Galatians 3:28). We are grounded in Scripture.